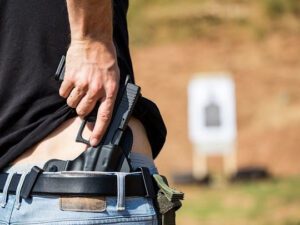 It's Not enough to Carry Concealed, you have to know what to do in case of emergency. It does you little good to have a fire extinguisher if the house burns down while you're trying to figure out how to use it. You're never going to be in a FAIR fight for your life!
Taken from an article in Ammoland yesterday
Long story short, "gun control" has been a disaster for the Evergreen State, causing Gottlieb to observe, "Gun control zealots have been wrong all along."
Interestingly, two counties have accounted for more than half of all the CPLs issued over the months of May and June, according to the data from the licensing department. King and neighboring Pierce counties, encompassing Seattle and Tacoma, respectively, are both liberal Democrat strongholds with spiking violent crime. Perhaps it is no wonder that in May, King County reported 100,716 active CPLs. In June, that number climbed to 103,220. Pierce County had 78,728 active licenses in May, and last month added 3,605 more for a total of 82,333 CPLs. Over the past two months, Pierce has added 6,104 active licenses, while King has added 3,714 licenses.
King County boasts the highest number of licenses of any county in the state.
Overall, the 655,709 currently active licenses set a new record, eclipsing the 650,403 set on April 1, 2020.
RELATED:
o WA Concealed Carry Rebound: 7,000+ New Licenses in May!